March 10th 2022 | Chagall Construction Division
By joining forces, this merger will allow for the continuation of sustained growth for our Construction Division

We are pleased to announce that Pinacle Construction is merging with the Chagall Construction division, created in 2015 by Chagall Group. By joining forces, this merger will allow for the continuation of sustained growth for our Construction Division.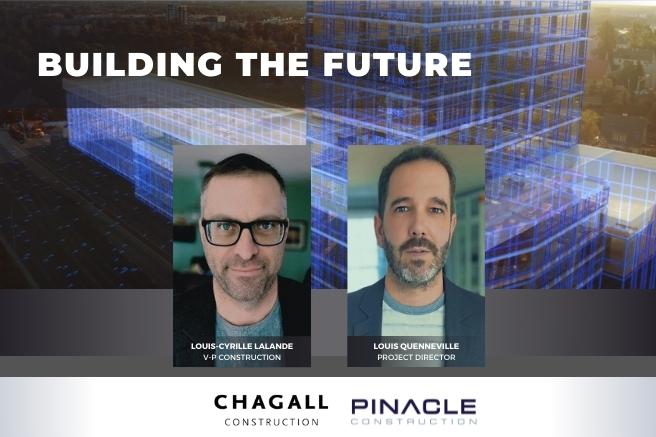 With more than 25 years of combined experience as general contractor in the residential, commercial and industrial sectors, our new partners Louis-Cyrille Lalande and Louis Quenneville from Pinacle Construction will be joining our team as vice president construction and Senior project manager, bringing extensive knowledge in turnkey project execution. By combining business models, investments, strengths and expertise under one entity, our merger will create a more comprehensive infrastructure and allow us to better build living and commercial spaces for various customers and markets. It will also expand our complementary base of highly qualified talents and resources that translates into better service in the field.

Chagall now has hundreds of experts, partners and clients with whom we continue to move forward into building dreams and building the future.