March 27th 2020 | Chagall Group
Chagall Offers COVID-19 Solutions To Help Protect Staff and Customers In Stores

Chagall Design, who typically designs and builds store fixtures for grocers, is taking steps to help prevent the spread of COVID-19 by offering new solutions to reduce person-to-person contact during checkouts. Chagall's team of designers and engineers have developed three new partition solutions that offer additional protection between cashiers and customers.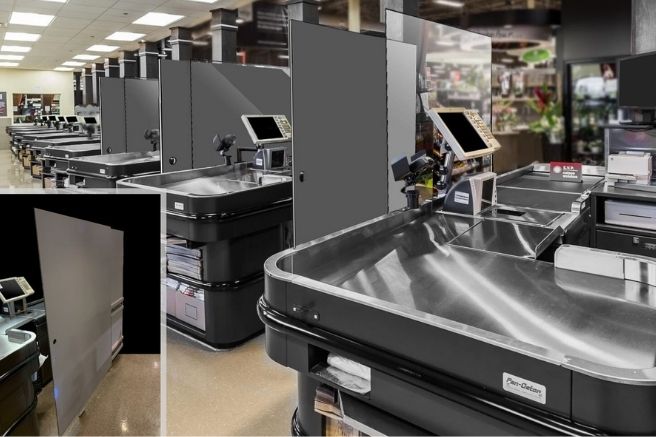 Equipment designed and manufactured under one roof
"As COVID-19 sweeps through every industry, grocers have announced measures to limit the risks to both shoppers and staff. Our flexible business model allows us to pivot our resources towards the design, prototype and manufacturing of protective products completely in-house including delivery and on-site installation. The safety of our employees, their families and customers is our highest priority and we are implementing strict measures while keeping the economy strong," adds Johanne Bousquet, President of Chagall Design.
The items are available on our quote request portal accessible here.